Games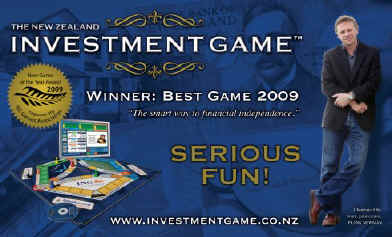 The NEW ZEALAND INVESTMENT GAME is an exciting strategic investment game where big fortunes may be made. Within a few short and entertaining hours player will learn a life-time of investment experience and learn the very same investment strategies that the super rich use to build their fortunes.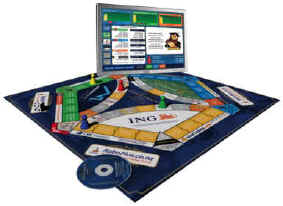 That game software simulates the investment markets, records all transactions, and provides end of game reports. All the paper work is done for you, which makes INVESTMENT TM fast and easy to play so you can get down to the business of investing. It also means:

- Every game is real and every game is different. You can even change the assumptions at the start of each game to simulate different market conditions or your own personal circumstances.

- You will receive educational tips while you play and you can even ask Frank Newman fro BUY and SELL advice! At the end of the game Frank also provides each player with a personalised report about their investment decisions, and a "score" using a patented formula to measure your investment skill (IIQTM) using an Intelligence Quotient (IQ) scale.

For more about THE INVESTMENT GAME click here >>>

Fun with Numbers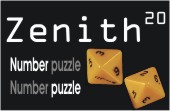 Play ZENITH and see a remarkable improvement in number skills. Those playing Zenith learn to add, subtract, divide and multiply faster than ever before. More >>>
Wild Cards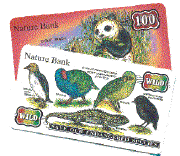 Wild Cards is three games in one providing varied play for all ages and any size group.

Wild Sense is a fascinating game of strategy. Play individually or in teams of two or more. It's fun, it's skillful and it's very competitive.

Wild Mania is a fast and exciting game that needs concentration and quick wits. Can be played by three or more players.

Wild Safari has all the ups and downs of the real thing. Players are on safari to save the world's endangered species. A wild game designed for one player. More >>>
Your comments
"My cousin has recommended your book as the best NZ sharemarket book available. Indeed he said it is his "sharemarket bible". He has used the advice contained in it for the last 7 or 8 years and has obtained fantastic success with his share portfolio. I would like to purchase a copy as I am keen to build finances for retirement in 20 years." - D.B.
Books
Living off the Smell of an Oily Rag has become a phenomenon since the first oily rag book was released. This new guide has been completely updated and expanded to include hundreds of never-before-published tips.

216 pages
Size: 148mm x 208mm
ISBN 978-0-9582170-3-3
RRP $24.99

Available in bookstores or order your autographed copy online click >>>

View first chapter (PDF) click >>>

More information click >>>

To join the Oily Rag community, see www.oilyrag.co.nz.
Children's Books - coming soon!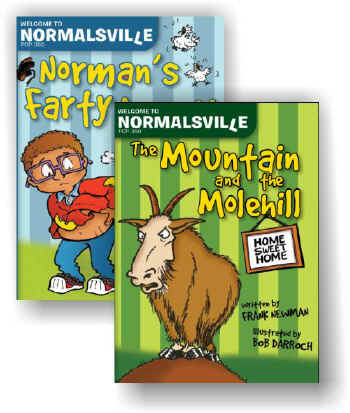 Norman's Farty Armpit
Norman Normal was a fairly normal eight-year old. He lived in a fairly normal house, in a fairly normal street, with his fairly normal family. But things were never really normal in Normalsville.

Everyone in Norman's family was musical, except Norman. But all that changed the day he got the itch, twitch, tingle and jingle and made farty armpit music.

Norman buuurted his way to the top of the charts. He became Normalsville's greatest musician but his greatest moment came when he was to perform at the Royal Variety Gala.
The Mountain and the Molelhill
Mr Mole was having a nice little afternoon snoozy-woozy in his cozy mole hill...until Mr Mountain Goat happened long with his big clodhopper thumpidy thump thump thump feet. Their chance meeting develops into an encounter of Guinness Book of Record proportions. Mountain! Molehill! Mountain! Molehill! Mountain! Molehill!

Is it a mountain or a molehill? It's a question without an easy answer.

Eight-year old Norman is drawn into the argument. By thinking in a way that only an eight-year old can, Norman answers the unanswerable question. The Mountain and the Molehill is a delightful little tale that shows how sometimes even small things like a molehill can become mountainous.
These publications are available in ebook and audio book formats. Click here for more >>>
Join our mailing list and we will let you know when these books are available!


International publication rights are now available for the Normalsville series of children's books. For details about these publications see >>>